We're looking for a Choir Director and Organist for 5 months
January 16 - June 16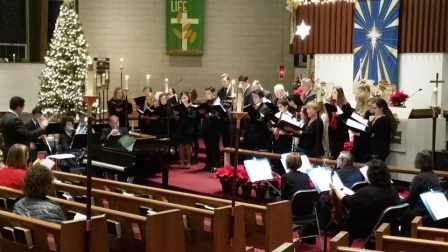 Are you an organist? Looking for a stable and consistent job over the next six months? Want to work with a committed and talented choir to celebrate Jesus, grace, and love? We're looking for an organist and choir director to help us worship starting in mid-January 2019. Work would involved leading one rehearsal a week (typically Wednesday nights) and playing organ for one worship service each Sunday (with additional work for Ash Wednesday, Maundy Thursday, and Good Friday).
A more complete job description is here
.
Consider applying! Send cover letters and resumes to
clc4u2@verizion.net
.