Welcoming the Stranger: An Upper Pascack Valley Clergy Council Event

4 Faith Communities. With a presentation by First Friends of New Jersey and people who have worked through the immigration process. At the end of the service, we'll share different resources available to walk with immigrants.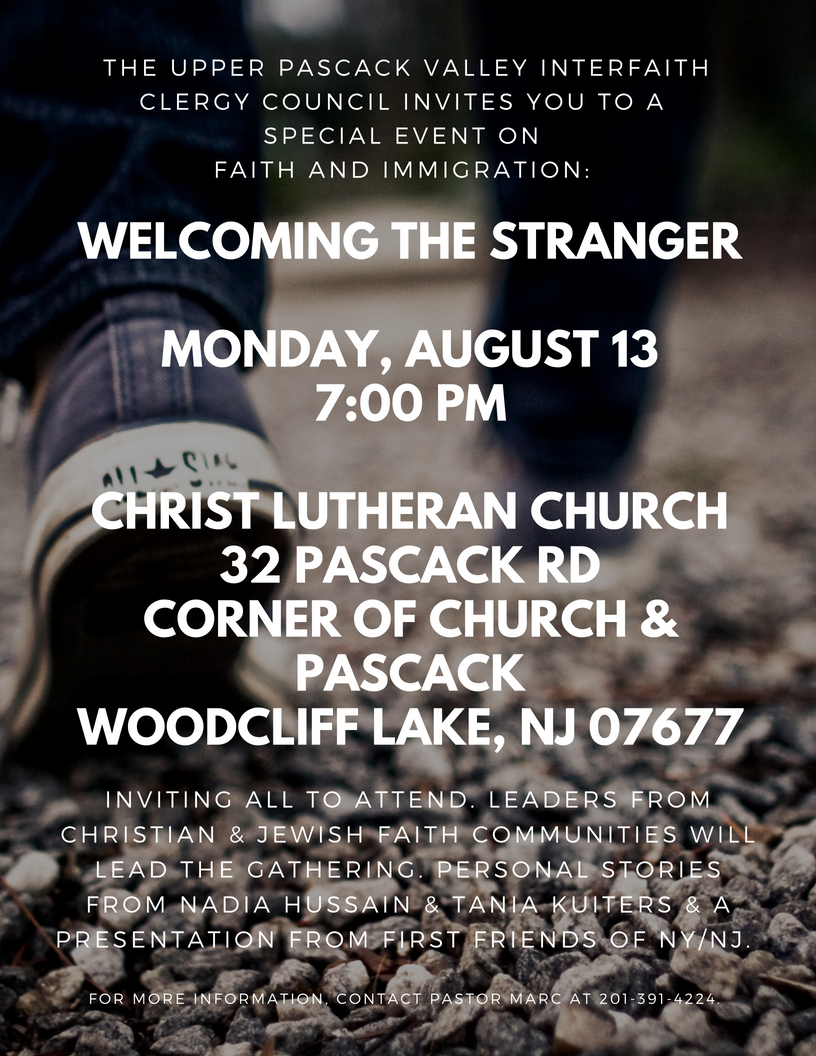 Midweek Summer Worship Ends Wednesday, August 15 7 pm

We'll meet outdoors (weather permitting) to share our faith, pray, and share communion.