Trash and Treasure Sale
Got stuff?
How about donating your unneeded clothes and stuff to a worthy cause?
Our Annual Trash & Treasure & Clothing Sale
will be on
Saturday, May 4, 2019
8:00 am- Noon and 1:00 pm-4:00 pm
Key donation dates and needs:
Drop off - at the church---32 Pascack Road, Woodcliff Lake (on the corner of Church Rd)

You can drop off Clothing - Laundered, wearable, clothing will be accepted by the church office door, facing Pascack Rd, beginning April 8th through April 23rd only. If possible, bring clothes on hangers. We also need donations of paper shopping bags with handles (both grocery store and Dept. store size)

Trash & Treasure Drop-Off- All non-clothing donations will be accepted in the Opsal Wing (door off the big parking lot in back) beginning Monday, April 22nd through Wednesday, May 1st only.

Click here for a donation list and more information!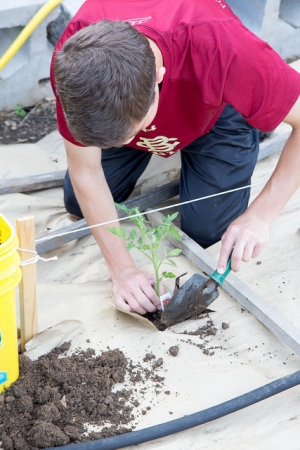 Caring
We love because Jesus loved us first! At CLC we live our faith out loud by making a difference in people's lives. Here are just a few ways we serve, love, and offer hope:
Genesis Garden - 1000 lb of fresh produce every year
Disaster Relief Assistance
Northern New Jersey Lutheran Youth Co-op
Support Center for Food Action (Englewood)
The Care Committee - serving those in crisis
Music, Choir, and More
Worship twice on Sunday
Trash & Treasure Sale - Supporting ministries all over the world
Partnership with the Tri-Boro Food Pantry
Support Seafarer's, Lutheran Social Ministries, and more.
Adult and Children Education

Learning
One of the main instructions given to the leaders of the church was to be able to teach. Leaders are also commanded to equip the saints so that they can also carry out the work of the minsitry, and this exactly what our skilled teachers desire to do.
Coming to our services should be a time of worship and fellowship, but also of mental strengthening. Sermons are understandable but yet stimulating to the mind with respect to accurate doctrine and implication.